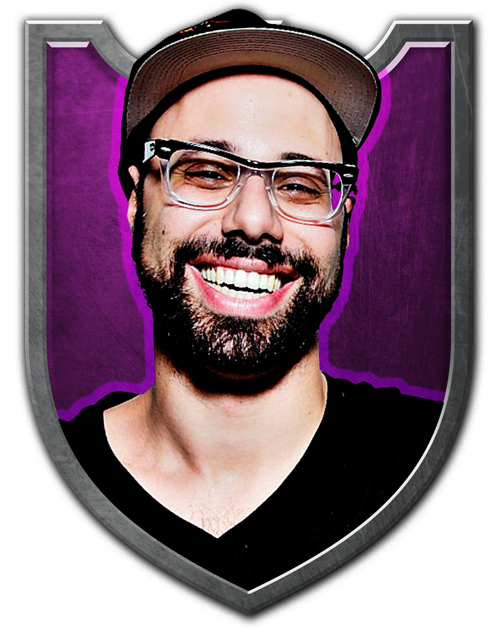 Horaire de spectacles pour
Dave Merheje
jeudi le 08 février, 2018
19 H 30

|

Théâtre Capitol
Thursday Night for Laughs: All-Star Gala with Steve Patterson

HubCap presents a new spin on a festival tradition…This year's All-Star gala will feature five comedy headliners in the first half of the show followed in the second half by a full hour with comedy sensation Steve Patterson from CBC's the Debaters.

Billets à l'avance : 35 $

+ FAC & TVH

Pour SAUVER DES FRAIS EN LIGNE achetez en personne au Théâtre Capitol, 811 reue Main, Moncton, N.-B.
Dave Merheje is considered to be one of the most original standup acts on the comedy scene today. His multiple award-winning act has gained a loyal following across in North America with his "no fear" approach on stage and a comedy style best described as aggressive in-your-face funny. Taping into his middle-eastern roots and an arithmetic interpretation of urbanized life, Dave's perspective on the world is one that cannot be duplicated. Dave had his comedy special air in Australia on ABC2,  and has made appearances on Comedy Network's Match Game, Superchannel's Too Much Information, and was a regular contributor on MTV Live. Currently, Dave can be seen as the newest cast member on CBC's Mr. D. As a stand up, Dave won the Just For Laugh's 2011 Homegrown Comic Competition and NOW Magazine's 2011 Best of Toronto Award for Best Male Stand-up. In 2012 he was a part of the NBC Standup for Diversity tour, and a Canadian Comedy Award-nominee for Best Stand-up. In 2013 he was nominated for another Canadian Comedy Award, this time for best taped live performance, and was a finalist at the Seattle Comedy Competition. Dave has made multiple appearances at the Just For Laughs Festival in Montreal, Winnipeg Comedy Festival, JFL42 in Toronto, the Halifax Comedy Festival, the Melbourne International Comedy Festival, and tours clubs and theatres regularly. Dave recently shot a new comedy special which will be released in 2018.