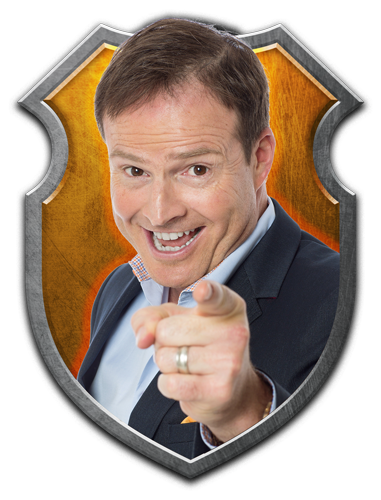 Show Schedule for
Steve Patterson
Thursday February 08, 2018
7:30 pm

|

Capitol Theatre
Thursday Night for Laughs: All-Star Gala with Steve Patterson

HubCap presents a new spin on a festival tradition…This year's All-Star gala will feature five comedy headliners in the first half of the show followed in the second half by a full hour with comedy sensation Steve Patterson from CBC's the Debaters.
Steve Patterson
Go Back Artist Website
STEVE PATTERSON has been a professional headliner since 1997 and has taped numerous national television specials in the past decade including four Just For Laughs galas.  His JFL performance in 2010 earned him a Gemini nomination and caused host Steve Martin afterwards to exclaim "If I'd have known he was going to be THAT good, I would have cancelled him." Following that performance, Patterson was twice named Best Male Stand-up Comedian at the Canadian Comedy awards and has been nominated for Canadian Screen Awards as Host on HGTV's I Wrecked My House and The Great Canadian Screen Test.  Steve's nationally toured theatre show entitled This is Not Debatable is available on itunes and his Book of Letters I Didn't Know Where to Send is in bookstores across Canada.  Steve is well-known as the moderator of the wildly popular CBC Radio Program The Debaters and his latest role is as a budding producer with his show The Smartass-ociates, making smart people funnier and funny people smarter.