HUBCAP COMEDY FESTIVAL 2023
Announcements Coming Soon!

We're already working on next year's event which will run from January 25-28 for the French shows and February 1-4, 2023 for the English shows. Keep an eye on this site and our social media pages for event updates.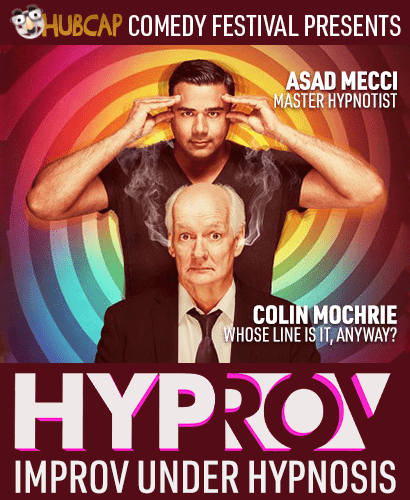 HUBCAP COMEDY FESTIVAL PRESENTS
HYPROV
Saturday, Feb 4, 2023 7:30 pm
$ 61.00 + CIF & HST
Buy Show Tickets
Hypnosis and Improv — two art forms that have mystified and entertained fans, skeptics and everyone in between for decades worldwide – come together as two masters of their crafts, Colin Mochrie & Asad Mecci, unite for a totally unique comedy experience HYPROV: Improv Under Hypnosis.
HUBCAP PROMOTIONS
TALENT AGENCY
For all your entertainment needs